JOURNAL
Now with laser… this is freaking awesome!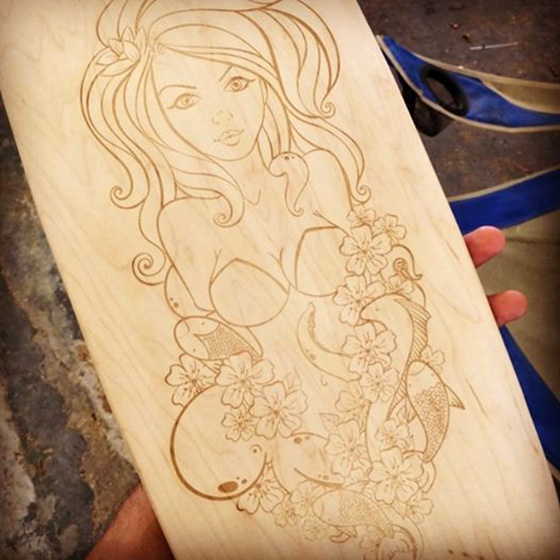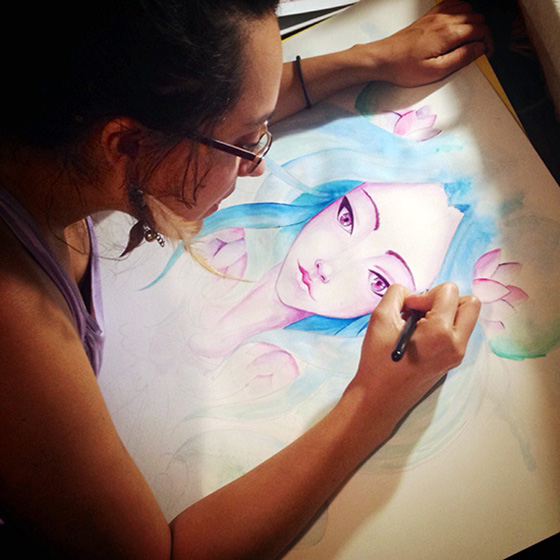 Hey there,
Back again this time with a little drawing I did inspired by one of my beloved childhood manga series, Sailor Moon, a few weeks ago just out of the blue.
I had no idea that Sailor Moon Crystal was on the way (now on HULU HELL YEAH!!!) so now… everything just makes sense. XD
I still want to do a few changes and add more details… but in the meantime, hope you like it.
Enjoy :)

So, lately I've been a little bit all over the place, doing this and that, drawing as much as I can and going back to the roots… sketching a lot and doing a lot of hand-drawn illustrations. I've been working with watercolor and I gotta say… I LOVE IT!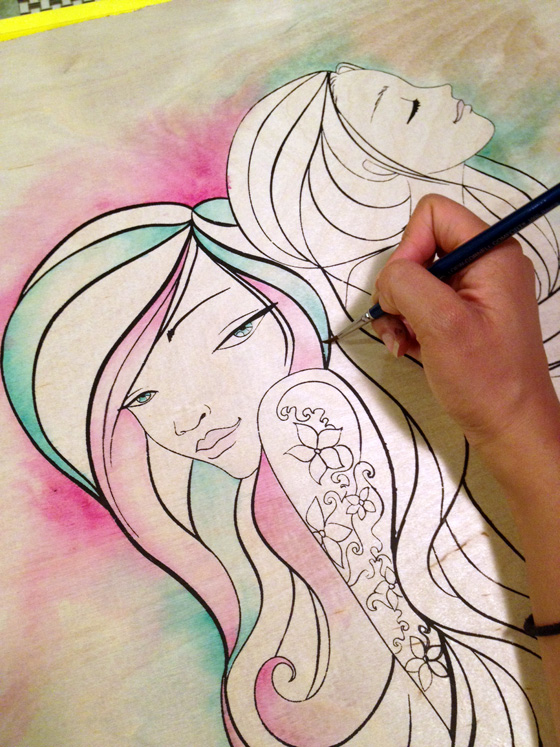 I'm actually doing a lot of experimentation since last year I did so much digital illustration, I reached a point where I felt like going back to a more artistic approach with acrylics, watercolors, markers, sketching pencils etc. I'm still trying to master the technique and I've been learning to stop overthinking and just… LET IT GO!!!.
It's hard but I'm getting there… here are some examples of what I've been doing so far!
Hope you guys like it! :)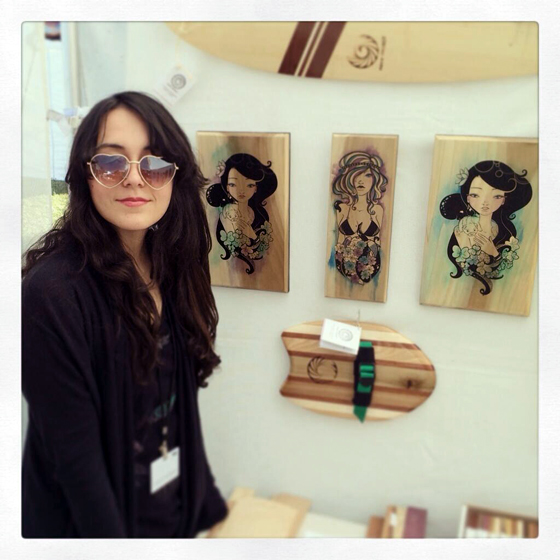 SO FAR (2014)
We are almost half way thru 2014. Time goes by really fast.
So in between different freelance jobs, prepping taxes, my husband, my dog and a very well deserved vacation to visit my family in Colombia, these first months have been a little hectic and finding time to get stuff done has been even more difficult than usual.
I know, excuses… However it is pretty complicated and scary to "start" your SOLO-FREELANCE-ARTIST life, I think we all can agree on that. Artists are a brave breed and I am still finding myself staring at the mirror wondering if I have what it takes. Then my husband comes and smack (not literally) some sense into me. HELL YEAH I CAN!!! AND I WILL MAKE IT AS AN ARTIST, and then… back to the sketch book and the long night drawing.
ARTIGRAS FESTIVAL
So, in my quest to make it happen I participated, along with the guys of Makai Project on the ArtiGras Festival back in February. It was a great experience and I managed to put together some illustrations on wood and in some longboards with the help of my always supportive and super talented husband Jorge Márquez and the other guys from Makai. I didn't sell my entire production but I did sell a few pieces plus the fact that I was actually there, participating and that I had come thru and pulled this off was a big success, besides I met some pretty awesome people that are truly interested in my work and I gotta admit, that was a great boost to my confidence, ego and motivation.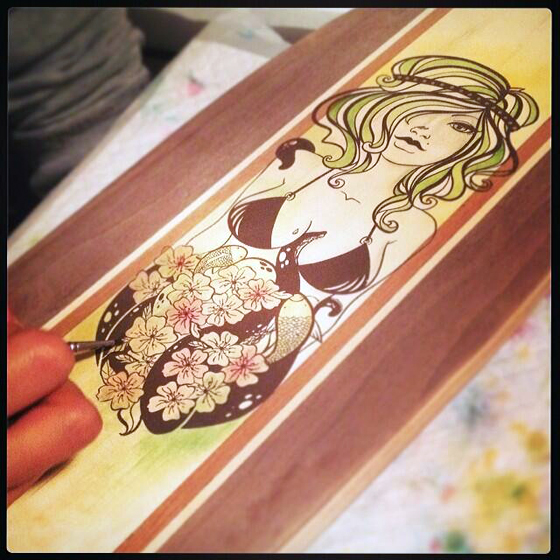 The art pieces that we didn't sell are available at Makai Project website! :)
Enjoy and let me know what do you think!
Thanks
Some sketches I did while at lunch.
Enjoy!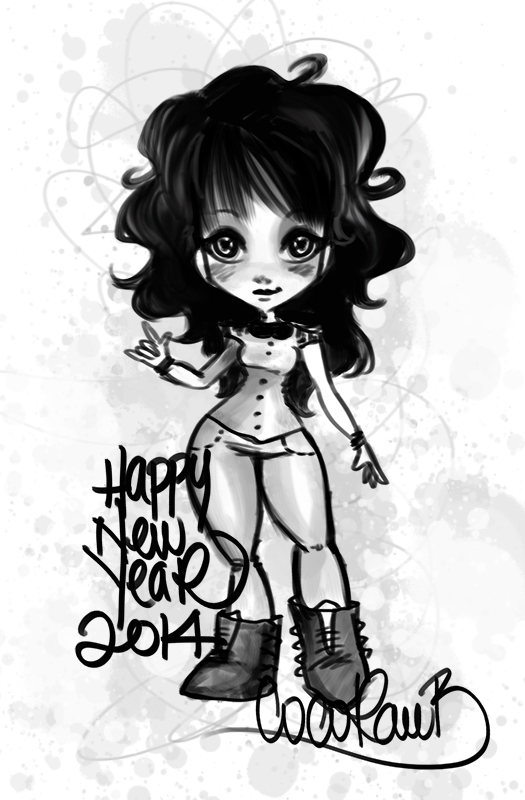 It's a brand new year and even though I've been crazy busy lately I am very much looking forward for all the upcoming projects and dreams that I have for this year. I've been swamped with work at my regular full-time job and also working on our company RAINY SUN. I had the opportunity to create sticker packages for Couple App and it's been super fun and very rewarding. I also got promoted at the office and now I am Art Director Custom Content so YAY ME… it was a great way to end this 2013. Read more…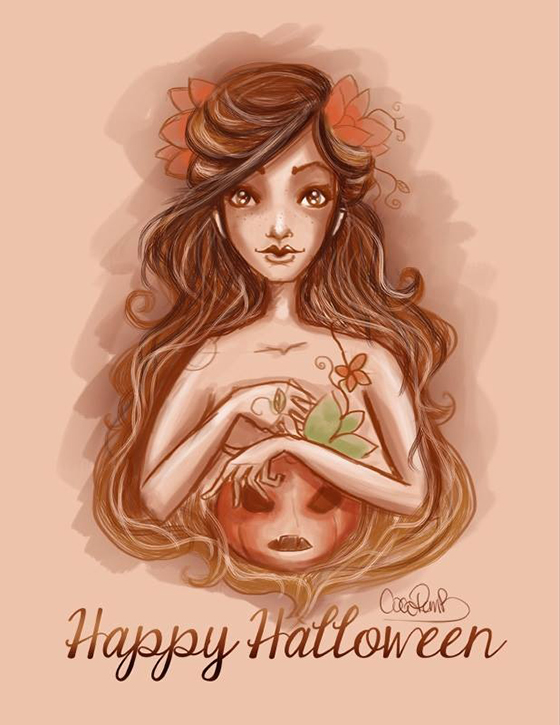 I've been sooooo busy I barely have time to sketch any more. How can that be?? well life gets complicated quite easy and even though I can't and shouldn't complaint, the amount of work these past few weeks have been crazy and it's taking away time that I usually spend on myself (drawing).
However, Halloween is such a nice holiday (one of my favs by far) and it deserved a little sketch to celebrate. You might have seen it already on twitter @CocoRamB or on my Facebook Fan Page but in case you missed it… Well, here it is!
Hope you like it, Enjoy!
Neil Gaiman at the University of the Arts Class of 2012

One of the best speeches I have ever heard. So inspirational,,, I don't get tired of playing this video over and over again
On my very little free time… I sketch… okay I sketch ALL THE TIME! :) Illustration is my life!…
Sometimes is hard to keep my drawings simple. I stare at them and I always feel like there is something missing, is never finish or perfect as sometimes I want them to be but, after all there is nothing perfect in this world so I guess I have to learn to let it go… this one is actually one of the most clean and simple designs I have done… and I LOVE IT!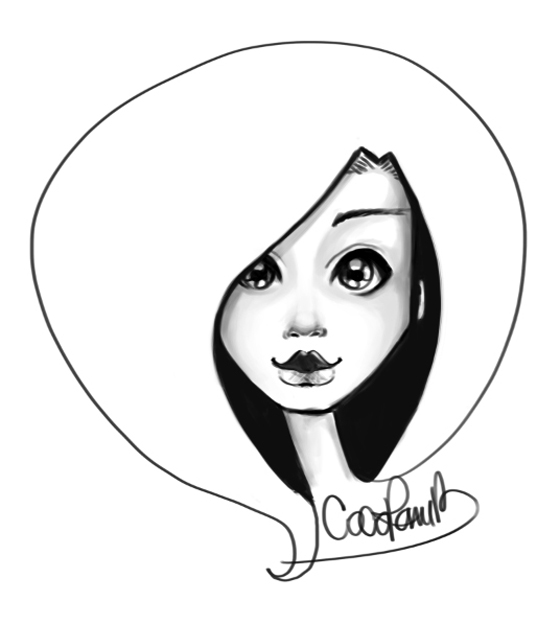 Hope you like it!
This love story between us is blooming and getting stronger day by day.
My friends from Makai Project have been amazing at getting me involved in their amazing work. We, RAINY SUN (me & Jorge Márquez) have been working with them since the beginning of our times, helping them with the graphics and corporate image, and there is no better way for me to show their appreciation than letting me put my art on their products… beautiful hand-made longboards, handplanes (and much more coming soon). It's a big honor and I feel totally blown away by their support and good energy. It's nice to have people so talented like they are, supporting and believing in your art and talent as well.
This is a love affair that hopefully will go on for many more years… You should definitely check out their website. Their work is truly amazing and filled with passion and love. Below, your truly, with the fist illustration for a board I did for them few months ago at the Indie Fair!